Tinted Windows & Coverings   |   For vehicles
Our automotive films are designed to accentuate the appearance of your car (windows and body), protect its passengers and your investments or to decorate your company cars.
---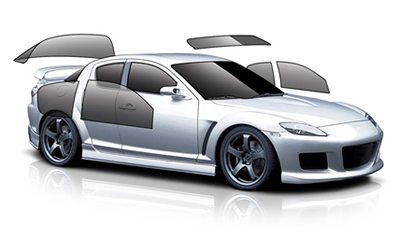 Quality Guaranteed
Our automotive films are known for their quality, the stability of their color and their resistance to UV rays.
Long-lasting
No maintenance required
Perfect optical quality
Installed by professionals
Heat, UV rays and Glare Control

Solar Protection
Solar heat can make the interior of a car quite intolerable. The installation of a high performance window film can reduce the temperature of the interior surfaces of your car up to 16° C… this allows a more enjoyable driving experience and reduces the usage of air conditioning and fuel.

UV Protection
UV rays can damage the interior of a car and its leather surfaces. Our automotive films build a protective barrier that blocks up to 99% of UV rays. This way, your car looks stays looking new and you are well protected against solar radiation.

Quality
In order to guarantee long-lasting quality, all our films are professionally installed by qualified technicians. Each surface of the film is adapted to precise requirements, guaranteeing an optimal adaptation. We utilize the LLumar HRR adhesive, known to the world for its strength, durability and crystal-clear transparency. Our quality and attention to details will demonstrate you that you have made the best choice.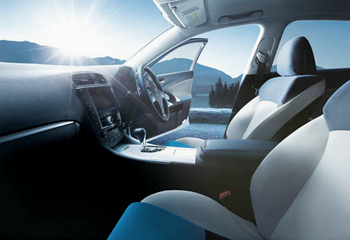 Security
Protection in case of car crash
Our security films retain the shattered glasses, reducing the risk of injuries in case of accident.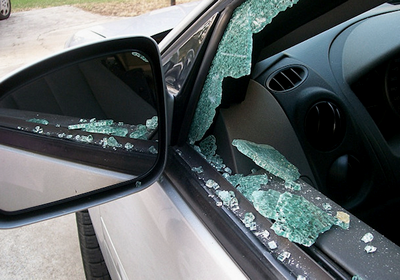 In case of accident
Non-protected side windows can break easily
Glass can be thrown into the vehicle
The explosion of glass can cause serious injuries
A broken car window can increase the probability of passenger ejection
Our films protect you
Car windows can still break but the shards stick to the film
Passengers are protected against shard explosions
The breaking of a window does not impede the deployment of the airbags